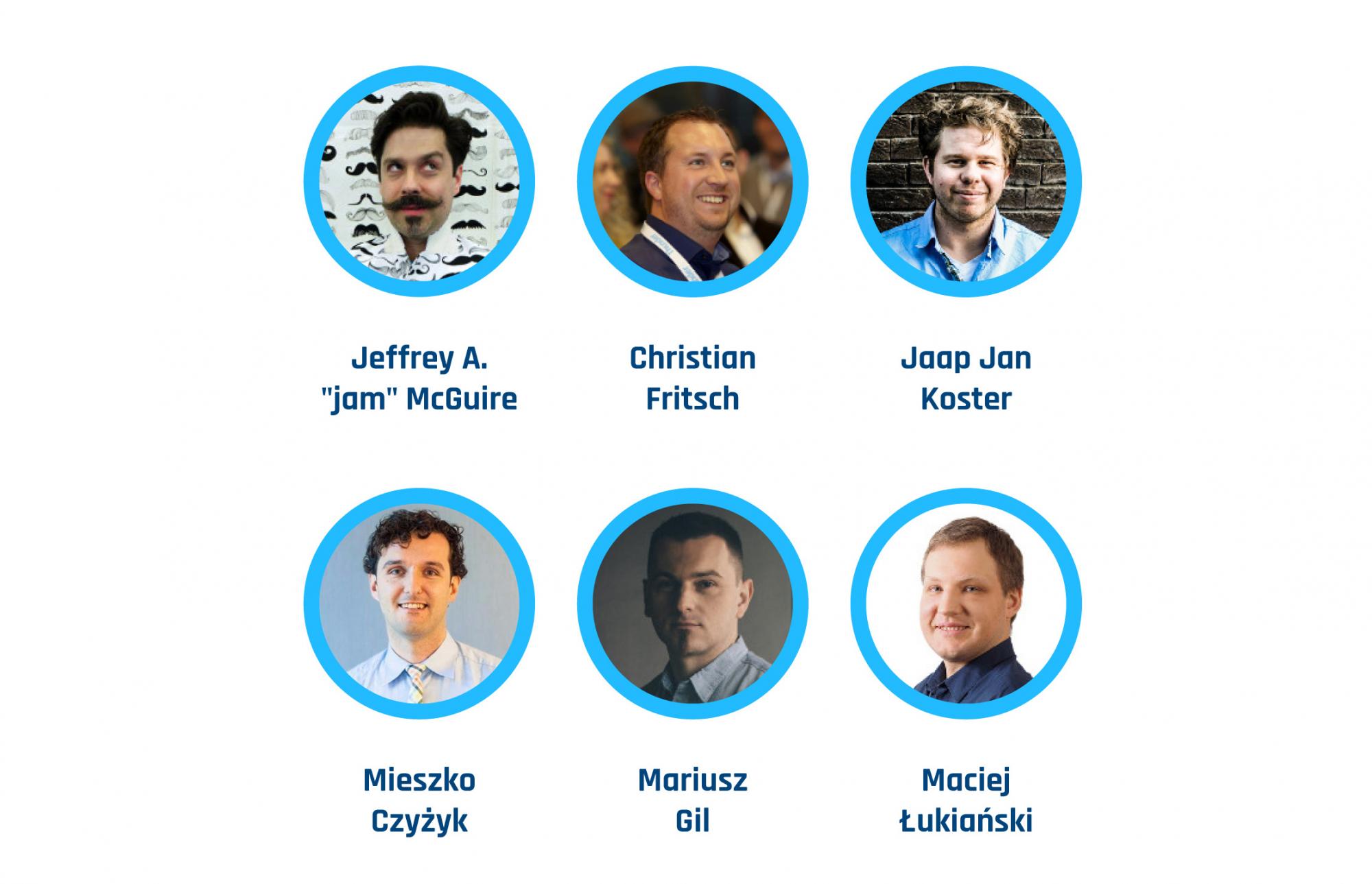 Jeffrey A. "jam" McGuire - for many years he worked at Acquia, where he actively promoted Drupal by publishing hundreds of articles, videos and other materials about the framework. Currently, he works as a partner of Open Strategy Partners. He has extensive knowledge of Drupal from a business perspective. 
 
Christian Fritsch - a member of the Thunder project development team (www.thunder.org), Senior Software Developer at Burda Magazine Holding GmbH. Christian will talk about building ThunderCMS-based websites from the developer's point of view.
Jaap Jan Koster, Mieszko Czyzyk - representatives of GoalGorilla company. They work on OpenSocial drupal distribution development.

Mariusz Gil - a well-known specialist in the PHP world. He has been working in IT over a dozen years. He specialises in the development of scalable and efficient web solutions, both from the point of view of application architecture, as well as server infrastructure. 

Maciej Łukiański - has more than nine years of experience with Drupal and he is well-versed in Drupal 6, 7 and 8. He has worked on more than a hundred websites built with Drupal. He will share his extensive knowledge during the DrupalCamp conference. 

And that's just a few of top-level speakers whom you'll be able to listen to at the conference and talk to them at the Drupal Party!